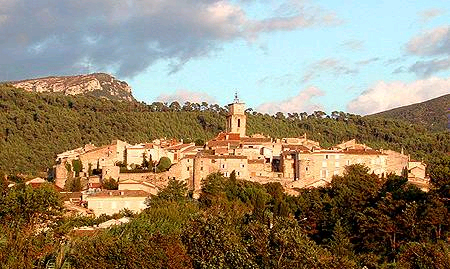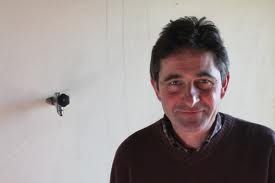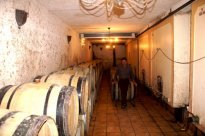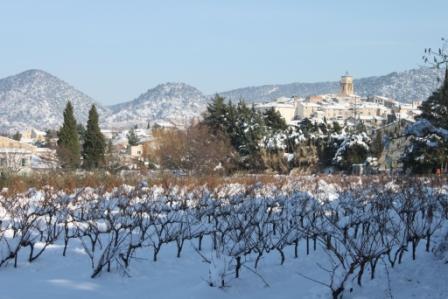 So, the bottom line is that Sour Grapes has a ridiculously good Rhône Valley portfolio. There is so much value in this diverse Valley of France when compared to some similarly old regions in the world that we feel compelled to show off a little bit. If you are not spending a lot of time drinking wine from this part of the world, we may change your mind. We have several producers we are really keen on from the Rhone, but we all migrate to Domaine de Boissan. The reason being is that we immediately fall head over heels with everything we taste from this Estate. Their table wine tastes better than other things you see in the market with Côtes du Rhone on the label.
These guys have devoted their lives to producing wine in Sablet, which in my opinion is one of the most important winemaking cities in all of Europe. It is cherished by the Sabletain, it has always been owned by the people of Sablet. It doesn't sport a castle, it was untouched by the Plague in the early 1700's and it was here where monsieur Leydier invented the grafting machine that ultimately saved France from becoming one immense, dry country.
The estate was established here in the Southern Rhône in the 1700s. It is now run by Christian Bonfils, who is the fifth generation of his family to run the estate, and his wife Cathy, who hails from a winemaking family in Pommard, Burgundy. Their great grandparents would roll over in their graves if they knew someone within their family married into another winemaking family from outside of their own region! In 1982, Christian inherited the winery and vineyards in and around Sablet from his mother's family. And in 1985, he also inherited vineyards from his father's family, which are located in Gigondas and Vacqueyras. In addition to the vineyards he has inherited, Christian and Cathy have also acquired additional parcels for the domaine, bringing the total estate to approximately 50 hectares.
Since Christian and Cathy's marriage, the estate has taken a more Burgundian approach to their wines and it is obvious. This is partially Cathy's influence from her winemaking upbringing in Pommard, but it is also due to the fact that Christian also studied in Burgundy. Their goal is to preserve the delicacy of the fruit, so that the character of the land, the aromatics of the grapes, and the complexity of the wines are not masked by overripe fruit and excessive alcohol. They farm organically and biodynamically, depending on the vineyard. They handpick all of their grapes at harvest. Further, Christian and Cathy do not blend or manipulate their wines to promote a "house style" of wine. Rather, they make their cuvées based on what the harvest gives them and the blends change from year to year. They have been successful at achieving their goals, and Christian and Cathy have quickly gained a reputation for wines that possess both balance and elegance.
The result is a long list of customers that are always in anticipation for more of their wines. Thirsty?
Domaine de Boissan is one of the stars of the Southern Rhône, and we are proud to promote these wines at Sour Grapes. Each one offers an outstanding value, and we are consistently surprised at the quality and complexity we find in each bottle. Here are a few of the wines that Sour Grapes carries from the Domaine de Boissan:
Domaine de Boissan Gigondas Vieilles Vignes 2009
This wine is made from the estate's vineyards in Gigondas, which have vines that are 40-50 years old. Christian and Cathy use the maximum amount of Grenache allowed in Gigondas — 80% — and the remainder is Syrah. The wine is aged for approximately twelve months in new oak barrels (25%), second use oak barrels (25%), and enamel coated vats (50%).
Domaine de Boissan Côtes du Rhône Cuvée des Princes d'Orange 2009
Christian crafts this cuvée, which is composed of Grenache, Syrah, and a small amount Mourvèdre. The wine is whole-cluster fermented in large 200 year old foudres, and spends about six to eight months in barrel following fermentation.
Domaine de Boissan vdt Cuvée de Sommelier [2009]
Cathy has been experimenting with natural winemaking, and one of her cuvées is this exciting, pure Grenache with no additional sulfites added after fermentation.