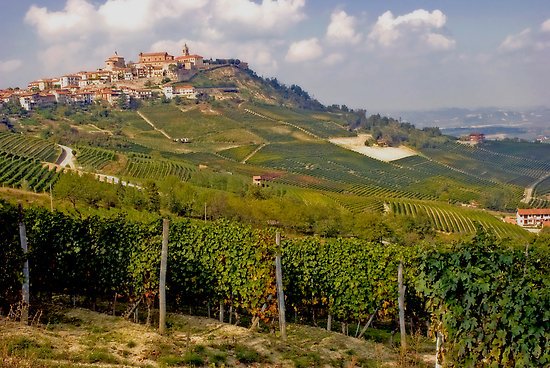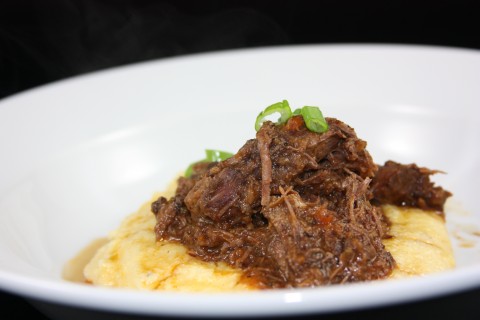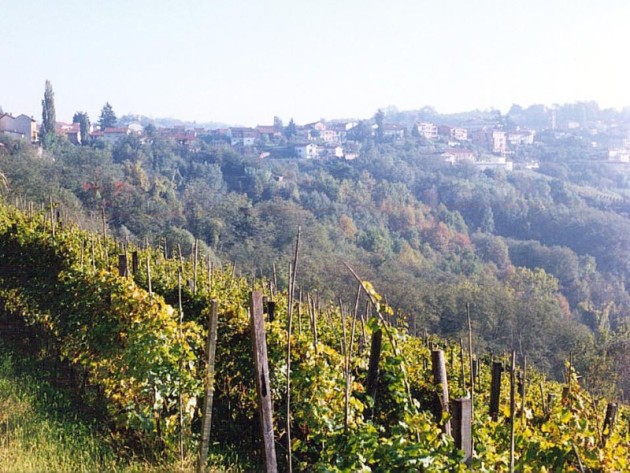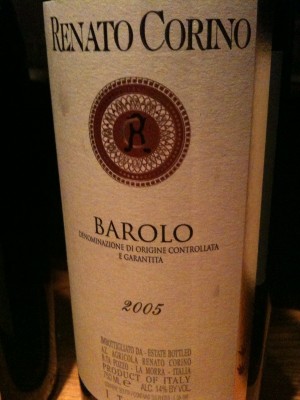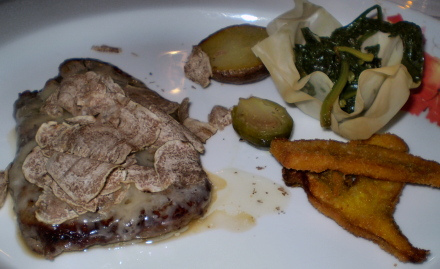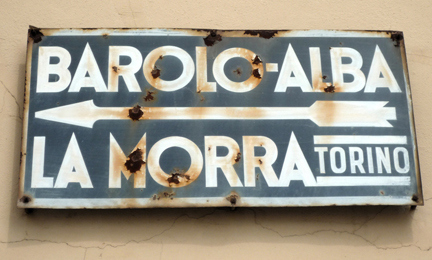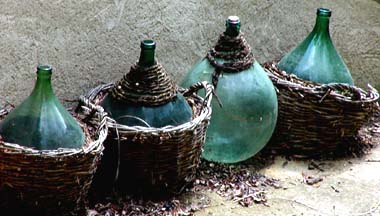 Barolo, the king of wines. When one hears or sees this regal name, they immediately pay attention and rightly so. It is a wine that many call an intellectual's wine. There are comparisons to other world class regions such as Burgundy for it's delicacy and Bordeaux for it's ageability. The name calls for respect for its rich, wonderful history.
The Barolo DOCG is made up of eleven villages or communes in the Langhe hills, however five only are important. They are the subzones of La Morra, Serralunga d'Alba, Castiglione Falletto, Monforte d'Alba and Barolo. The soil types divide these communes into two zones, the Central Valley to the east made up of Tortonian soil (this soil creates a more approachable wine with elegance, fragrance and a wonderful, silky texture), and the Serralunga Valley to the west that is comprised of Helvetian soil (this soil creates concentration and a long-lived, powerful wine).
For a little more than two decades, the "Barolo Wars" were in full swing, where traditional producers of Nebbiolo were facing off against modernizing winemakers of the same wine. Both sides being passionate producers in love with this grape fought for the life force of Barolo. A lot has been learned from the "Barolo Wars". A convergence of styles has seemed to quietly transpire and the public is a big winner. Whether or not the war is still being fought in Piedmont really depends on which Italian producer you ask and what day it is.
Barolos were once produced in a way that focused on Nebbiolo's obvious tannins, the astringent, tactile sensations that give big red wines their form, but that also make them hard to enjoy before they have been in the cellar for some time. Some Barolos could not be touched for at least a decade or more. The problem with some of these Barolos was that by the time the tannins rounded out, the color had faded and the majority of the fruit was gone.
Contemporary producers imported new methods from their neighbors in France where they shortened skin macerations as well as fermentations. They really wanted to deliver Barolo that was a little more amiable. They guided the wine with secondary fermentations to take the edge off of the Nebbiolo and aged it in small oak barrels, known as barriques, versus traditional large casks. Most of the changes yielded softer, rounder and deeper flavors in the wine. Some of the Barolos were overdone and lost a sense of place which fueled the fire for traditionalists.
One producer and in partiuclar and his legacy that we wanted to boast about is Giovanni Corino. He moved to La Morra in 1952 and like most at the time, planted fruits and some vines. He and his wife gave birth to two sons, Renato in 1963 and then Giuliano in 1968. Giovanni sold all of his fruit to other producers in the area and made a small amount of wine for friends and relatives that he put in demijohns. During their children's teenage years, they were mentored by their close friend, Elio Altare. Elio had an impact on them as they began to help their father Giovanni both in the vineyard and in the cellar. They practiced some of Elio's techniques of cutting fruit to lower yeilds, improving overall quality and using shorter macerations that ultimately led them to bottle under their own label. During this time their reputation grew quickly and in 2005 the estate was split between the brothers Renato and Giuliano. Renato developed a new winery 1 km from his fathers estate and a new cellar was constructed where he now farms Barbera, Dolcetto and Nebbiolo in some of the most coveted crus of La Morra: Rocche dell'Annunziata, Pozzo and Arborina.
The Barolos from Renato Corino defy gravity and are all about finesse. Renato has worked in La Morra for more than 20 years and it is obvious why he is one of the most respected winemakers there. He farms meticulously without chemicals or pesticides. His cellarwork is tireless, his production minsicule. His 2008's are something we are more than happy to offer in the Carolinas because they are true. We are sure you will find the same.
2008 Barolo DOCG
The 2008 Barolo is a beautiful wine laced with dark red cherries, flowers, spices and mint. The cool, vibrant personality of the year is nicely balanced by the fleshiness of the fruit in this entry-level Barolo. This is a truly beautiful wine. Corino made the Barolo from three parcels in La Morra, plus a parcel in Serralunga (in Baudana) and aged the wine in French oak barrels, 50% new. The 2008 is a huge overachiever within its peer group. It is easily one of the best Baroli readers will find for the money. Anticipated maturity: 2013-2020. 92 points - Antonio Galloni
Good medium red. Musky aromas and flavors of red fruits, mocha and truffle. Sweet, silky and open-knit on entry, showing the fleshy appeal of a 2007, then more gripping on the back half, with sound acidity drawing out the finish. The wine's firm, slightly edgy tannins will require some patience. 90 points - Stephen Tanzer
2008 Barolo Arborina DOCG
The 2008 Barolo Vigneto Arborina is drop-dead gorgeous. It is a weightless, gracious wine built on pure elegance and finesse. Dark red cherries, flowers, mint and spices are some of the many notes that flow from this utterly impeccable Barolo. The French oak is used masterfully here. I especially like the way the Arborina turns weightless and understated on the finish. Anticipated maturity: 2015-2023. 93 points - Antonio Galloni
Good deep red. Plum, spices, mocha, truffle and earth on the nose, along with some smoky oak. Supple and sweet, displaying seductive mid-palate silkiness and flesh. The flavors of truffley underbrush and spices carry through onto the palate. Finishes with a kick of acidity and very good mineral and floral lift. 91 points - Stephen Tanzer
2008 Barolo Rocche dell'Annunziata
The 2008 Barolo Vigneto Rocche is another stunningly beautiful wine. Layers of dark red fruit caress the palate in this seamless, totally refined, polished Barolo. Mint, spices, tar and licorice appear later, adding complexity and nuance. The oak is a little pronounced at this stage, ever so slightly, but I have little doubt it will come together. The pedigree of this site comes through most in the way the wine fleshes out on the finish. There is wonderful depth but no sense of heaviness. Anticipated maturity: 2016-2028. 94 points - Antonio Galloni
Deep red. Perfumed nose combines red cherry, redcurrant, rose petal and brown spices. Ripe, sweet and plump in the mouth, with considerable complexity to the harmonious flavors of red fruits and flowers. At once rich and refined, with a silky texture and a light touch. Wonderfully enveloping Barolo with an urgent finish featuring extremely suave tannins. This beauty makes the Arborina seem rustic and dry by comparison. 94 points - Stephen Tanzer
I wonder about most winedrinkers out there today as to whether they have the patience to wait a decade on a wine to become drinkable. Do you?
In the beginning of my affair with Old World wines requiring a bit of cellaring, I began a small cellar off the back of a large distributor's wallet. I continue to pop a bottle from time to time, but my tastes have changed so much since that time that the wines i once coveted or thought were good are so vastly different to the wines that i truly enjoy today. It only solidifies to me that there is so much wine and so little time. With all of the great wine out there, I can maybe wait a few years. I'm also sort of in agreement with Fabio Fantino who says "We have only one life to drink wine".